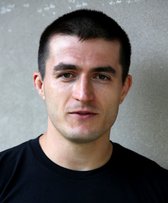 Lex Fridman
fridman@mit.edu
I'm a research scientist at MIT, working on
human-centered artificial intelligence
. In particular, I'm interested in developing deep learning approaches for perception, planning, and human-robot interaction in the context of real-world shared autonomy systems.
MIT 6.S094: Deep Learning for Self-Driving Cars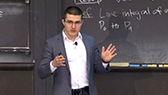 A course on the practice of deep learning explored through the theme of building a self-driving car. Course page is
http://selfdrivingcars.mit.edu
. Besides lectures and guest talks, it included a deep reinforcement learning competition (DeepTraffic) and an end-to-end driving simulation (DeepTesla).
Select Research: Papers, Demos, and Talks
Publications