Select Videos: Research, Demos, and Talks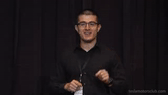 A talk at TMC Connect 2016 on our use of computer vision to extract the state of the vehicle, the driver, and the external world during naturalistic use of Autopilot in Tesla vehicles.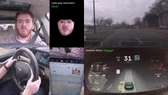 A demonstration of our gaze region classification algorithm on five synchronized video streams in a Tesla while transfering control to Autopilot and taking control back.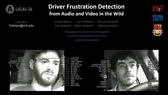 We present a method for detecting driver frustration from both video and audio streams captured during the driver's interaction with an in-vehicle voice-based navigation system.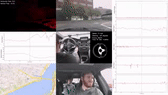 This is a demo for our automated synchronization algorithm for driving data that uses vibration and steering events to sync driving data within 13ms precision.