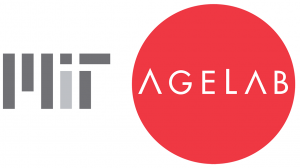 MIT AgeLab, a part of the Center for Transportation and Logistics at MIT, is beginning a new research initiative that analyzes advanced vehicle technology use in real-world scenarios. In particular, we are interested in which technologies people use/do not use, how people learn and interact with each technology, and which technologies promote safe driving.
Our goal is to make drivers safer and ultimately to save lives! As a Volvo owner, you are driving a car that is defining the future of intelligent vehicle technologies that is focused on safety. Your participation will help make that future even safer. Drivers who qualify will earn up to $1000. Additionally, if you refer other Volvo owners to the study and they end up signing up, you will get $200 for every such person. See payment details below.
Basic Information
Privacy is extremely important to us. All collected data is kept secure and confidential and can be removed on request.
All equipment we install is removable, has a small form-factor, and does not modify or damage the vehicle in any way.
We collect video from 3 webcams, audio (optional opt-in), GPS, vehicle telemetry (steering wheel position, etc). Since some of this data may be sensitive, we offer the ability to permanently delete any of this data.
Location: We are current looking for Volvo owners in the Boston area, but will remove this restriction as we scale up.
Required Model and Features: At this time we are only enrolling owners of 2017 Volvo S90 vehicles which inlcude the assistive steering technology standard.
The following are other informative links related to this study:
Payments Details
We estimate that for a year of involvement, a primary driver's compensation will be $1,000. However, the specific compensation is as follows:
$150 for the initial instrumentation.
$50 per month of participation.
$50 for every time we are permitted to access the vehicle.
$10 for completing each experimental questionnaire and $50 for each interview.
We are also offering a $200 referral payment for every person you refer who signs up to the study. Specifically:
The referred person will need to sign up by signing the consent and have the logger installed in their vehicle.
The person who signs consent needs to name the person who referred them.
We need to receive contact info for the referrer so we can contact them to set up an appointment to fill out a payment form. They will need to come in to the lab and provide SSN.
Contact
In order to receive more information about the study or to show your interest in potentially signing up, please fill out the following Google form: MIT  AgeLab Naturalistic Driving Study Contact Form
Technical Contact: Lex Fridman, Postdoctoral Associate, MIT AgeLab
General Inquiries: Hillary Abraham, Research Associate, MIT AgeLab
Project Lead: Bryan Reimer, Research Scientist, MIT AgeLab